Internal Events
Energize employees through interactive internal events
Create an internal event experience that energizes employees and gets them excited to attend the next one.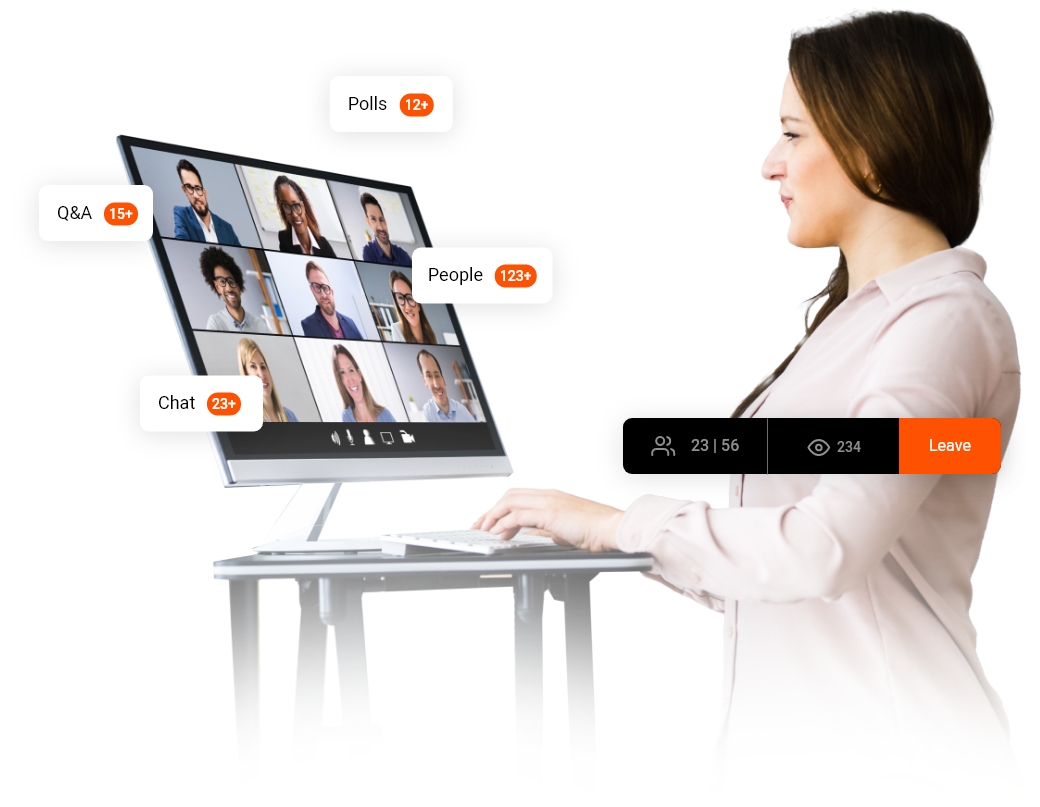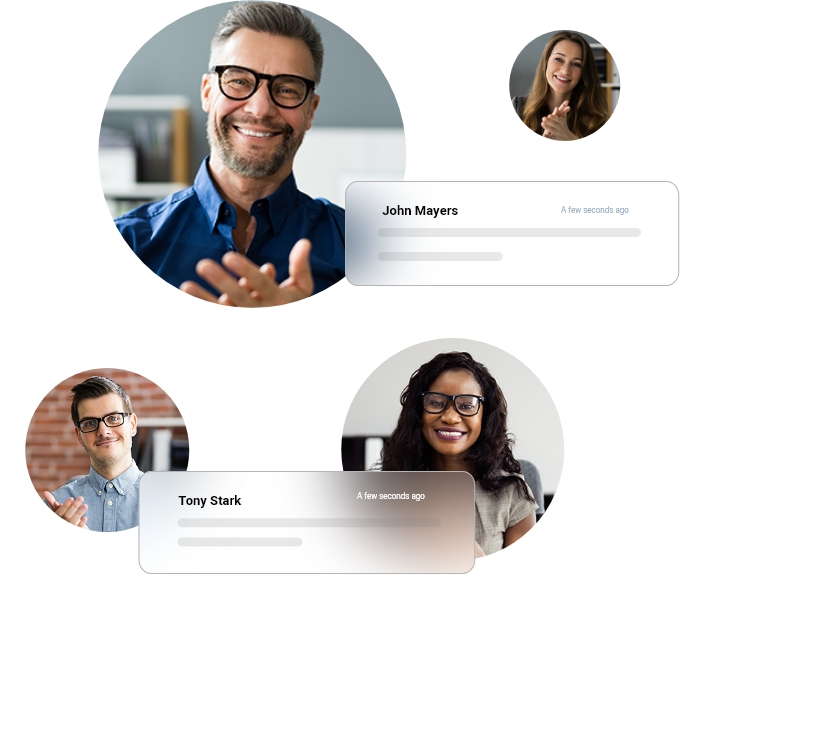 Internal events that are engaging, productive, and fun!
Introduce employees to each other through the EventsX randomized networking feature.

Turn the internal event into an exciting staff experience through the use of visuals, overlays, graphics, banners, and more.

Boost everyone's mood with music or video, or get employees to vote on their favourite background song while working on a team problem!

Move speakers on and off stage professionally and with ease.

Gamify every aspect of the event to keep attendees active and involved.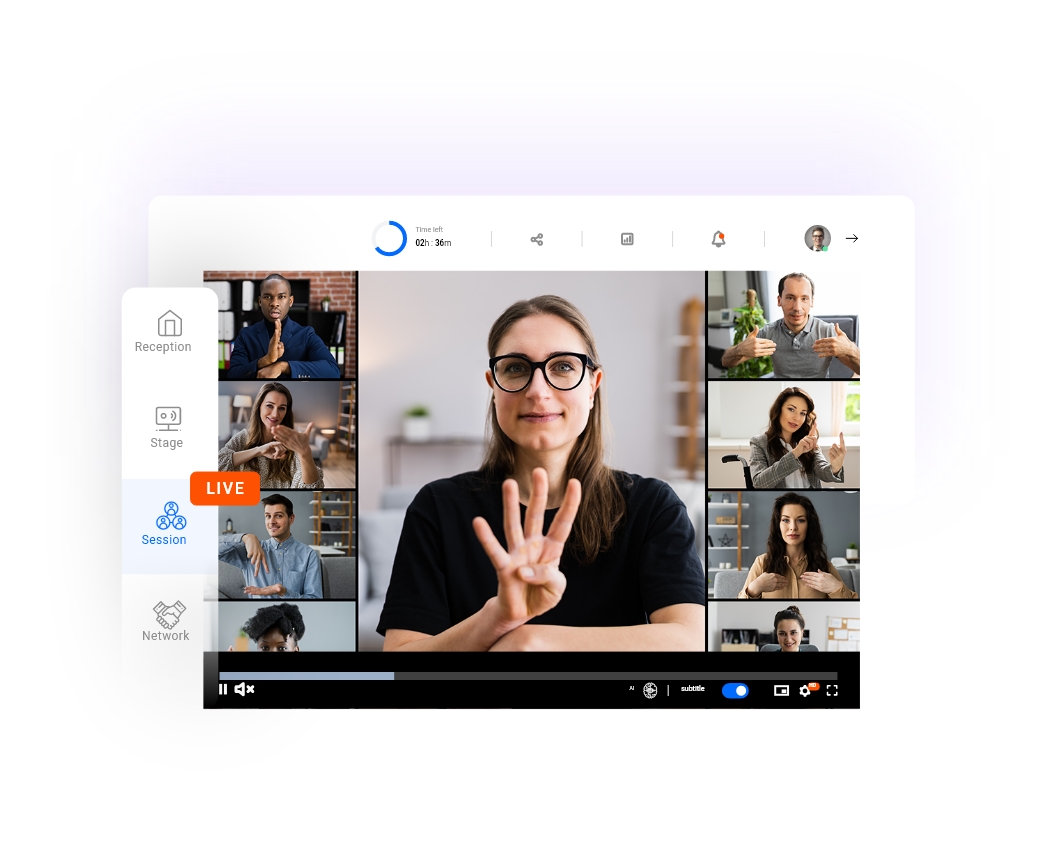 Virtual networking events that feel like the real thing
Welcome your team with one major keynote, then break into smaller rooms or individual chat sessions, or let everyone enter initially through separate rooms—the choice is yours.

Employees can interact with the speakers through chat or video.

Every aspect of the event is 100% customizable through the EventsX dashboard, from registration to attendance to reception.

Comprehensive engagement metrics allow internal event organizers to do more of what worked and less of what didn't, making every subsequent event better than the last.
Unprecedented engagement
The EventsX platform is designed to encourage engagement like no other platform. Employees can watch live sessions, join meetings, visit workshops, or network with other employees through their desktop or mobile devices. Gamification techniques such as leaderboards, contests, quizzes and more keep employees interested throughout the event.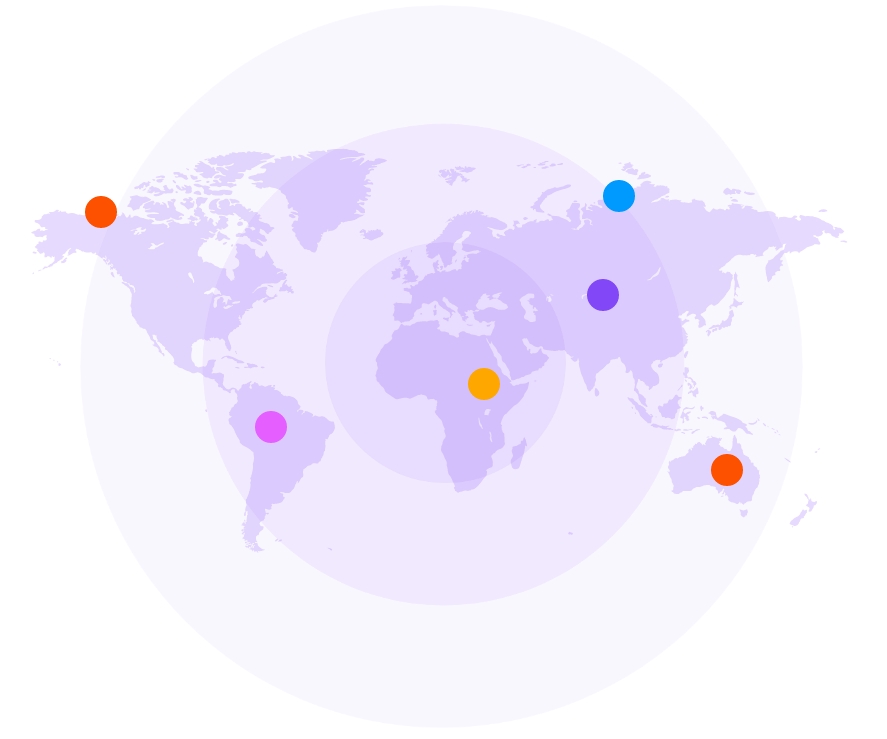 Bring employees together, no matter where they are in the world
The EventsX platform can foster connections between employees no matter where they are physically located. From 1:1 chat to randomized networking features, the entire event is designed to bring employees together and strengthen team spirit.

Use breakout rooms and lounges away from the main event's bustle to foster connections and build relationships.

Top-quality video means attendees can chat as if they are really face to face.
Sample internal events
Internal events are not only about bringing employees together. Successful internal virtual events can range from end-of-year bashes to fundraisers and even budget meetings. By use the EventsX platform, each of these internal events can be turned into an exciting activity that attendees are eager to be a part of.
Make the annual meeting something special. Use gamification to transform it into an event that all attendees will remember. Utilize music to fill in gaps between sessions, and let attendees occasionally visit breakout rooms for a breather. Use branded spaces to highlight key players.
In a world of social distancing and snap-of-the-finger lockdowns, end-of-year celebrations are vital to keep your team united and excited for the coming year. You can hold an entirely virtual event, replete with live DJ and music, or go for a hybrid event where employees can choose to attend in person or virtually.
Change the typical narrative of "boring budget meetings" by holding your next one entirely through the EventsX platform and ensuring that attendees enjoy every minute of it. Attendees can prepare beforehand through built-in collaboration tools. And recorded sessions can be reviewed later if needed.
Prep easily for your internal conferences. Use live or pre-recorded video sessions at the conference to brief attendees on the latest news. Comprehensive event analytics help track attendee engagement and flag areas for improvement for the next conference.
You can hold all chapter meetings in one day, with a general intro briefing at the start, and then move attendees into different session rooms so that each chapter can discuss its own internal matters. Then bring everybody back out into the main hall for the final speech, and perhaps even a game with prizes!
Use the EventsX suite of tools to completely immerse attendees in your next internal awards ceremony. Show high-def pre-recorded videos of winners. And you can keep the entire recorded event up on the EventsX servers for later viewing. You can also dry-run rehearsals before the main event!