EventX's Agency Program
The EventsX Certified Agency Program assists event organizers. We will support you in organizing one-of-a-kind events that will increase participation, income, and efficiency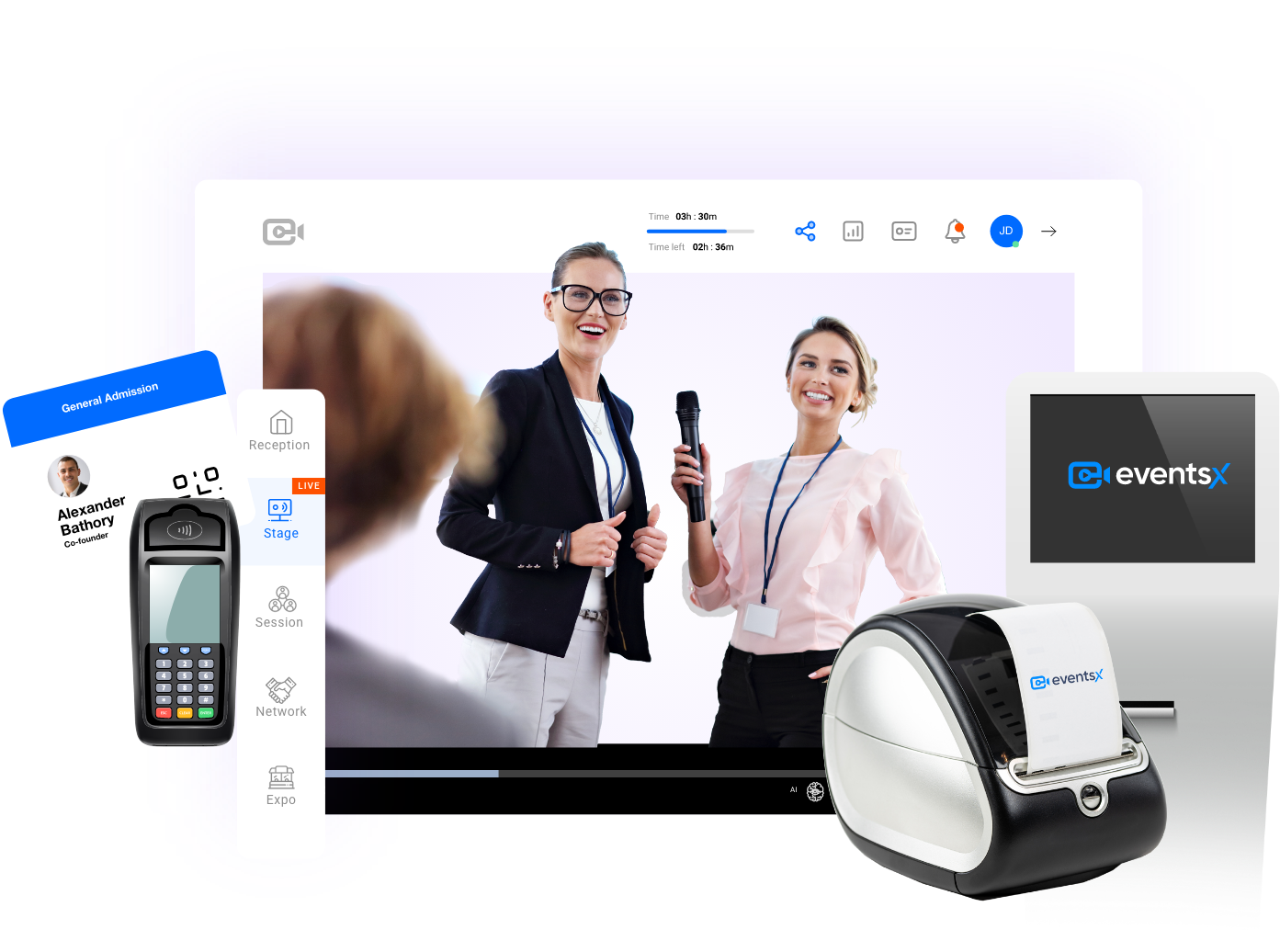 Advantages of the Program
Referral Commission
Earn up to 50% commission on deals after referring your clients to EventsX.
Expert Tech Support
Our expertise and technology help us support you 24/7 with extensive support options.
Free Personal Event
Free hosting is available for personally organised events (subject to numbers).
Expand Your Market Reach
Ensure that both your existing and future clients can discover your business by creating a pro ile on our marketplace.
Organise Seamless Events
Simple flow for organizers and guests while providing a feature platform unmatched by our competition
Co-Selling With Experts
Once an agency has been approved to sell eventsx, they will be allowed to involve sales experts and sales engineers in prospect conversations
Join the EventsX Agency Program
Our network of industry experts provides research, training, and business development tools and services that are among the most innovative in the industry.
Features
EventsX lets you take care of every aspect of your events, from planning to marketing to execution.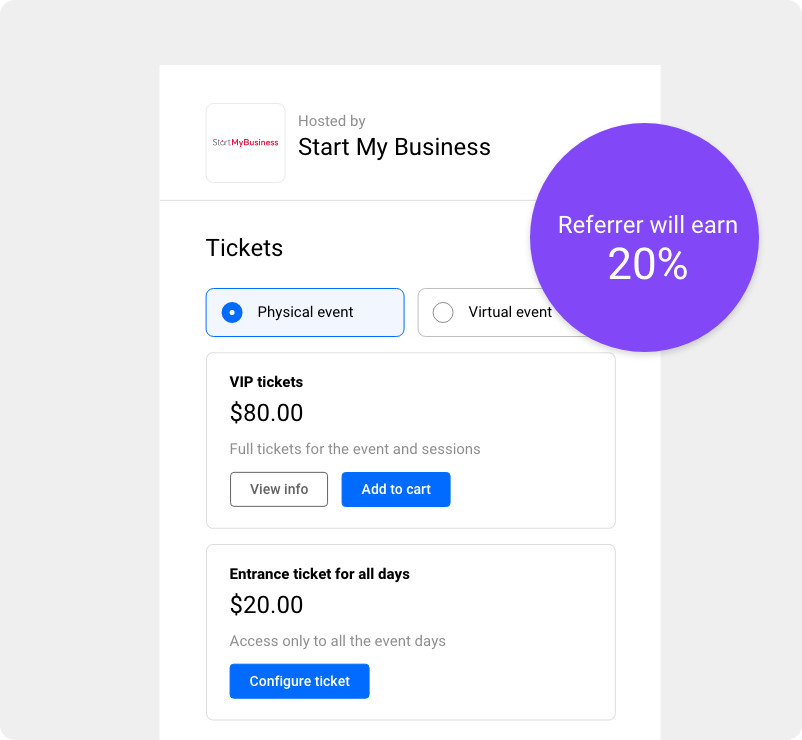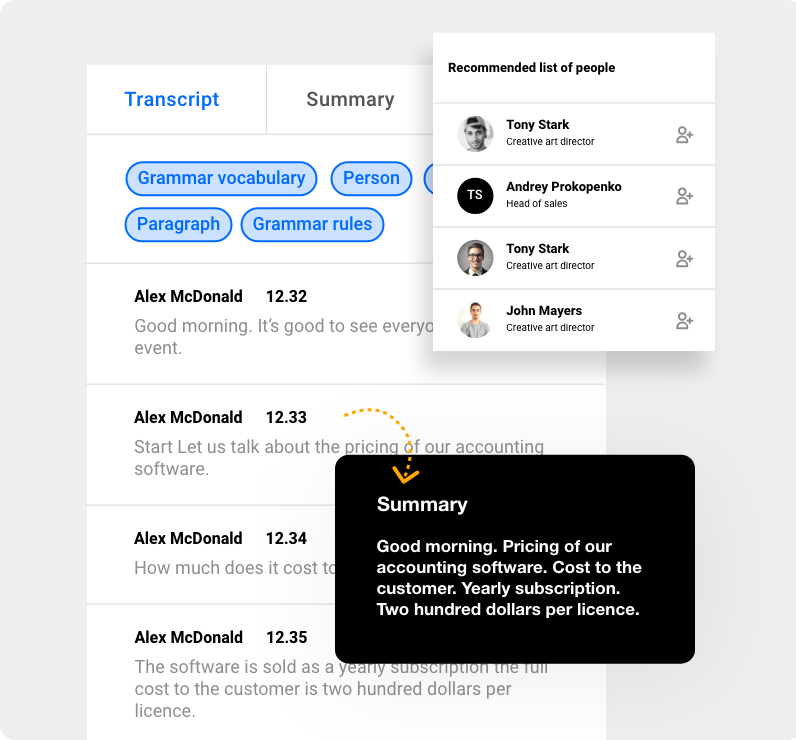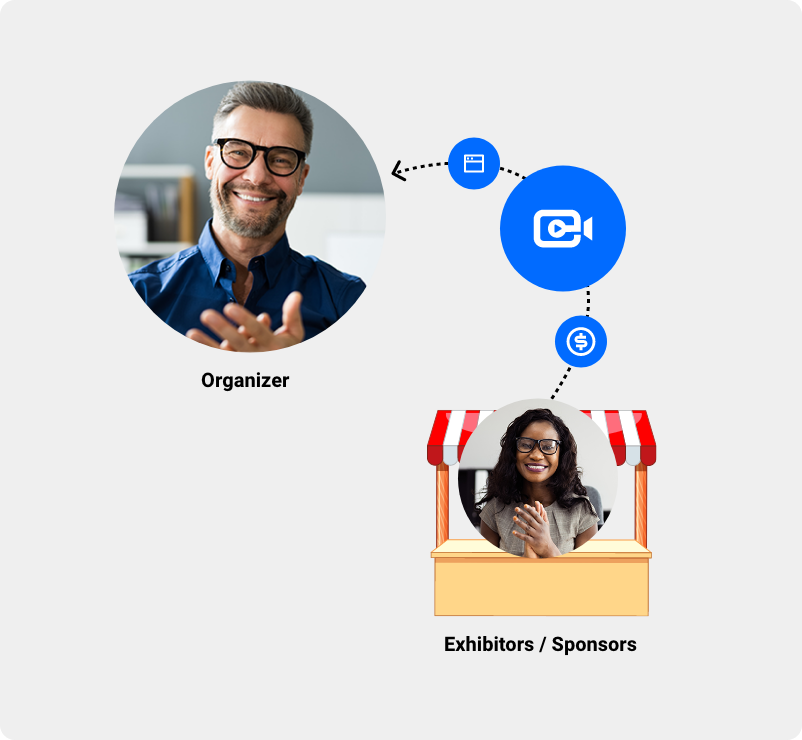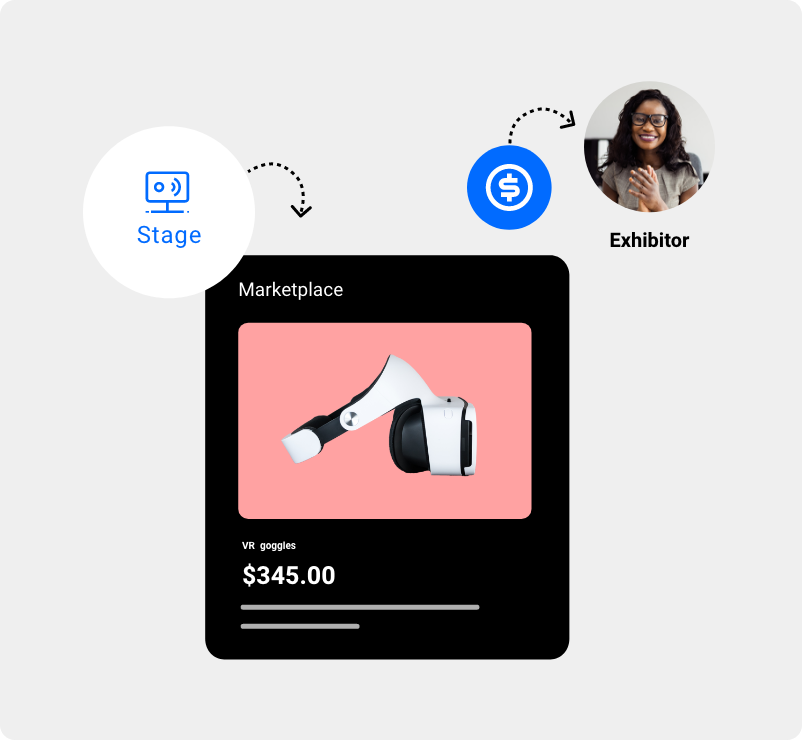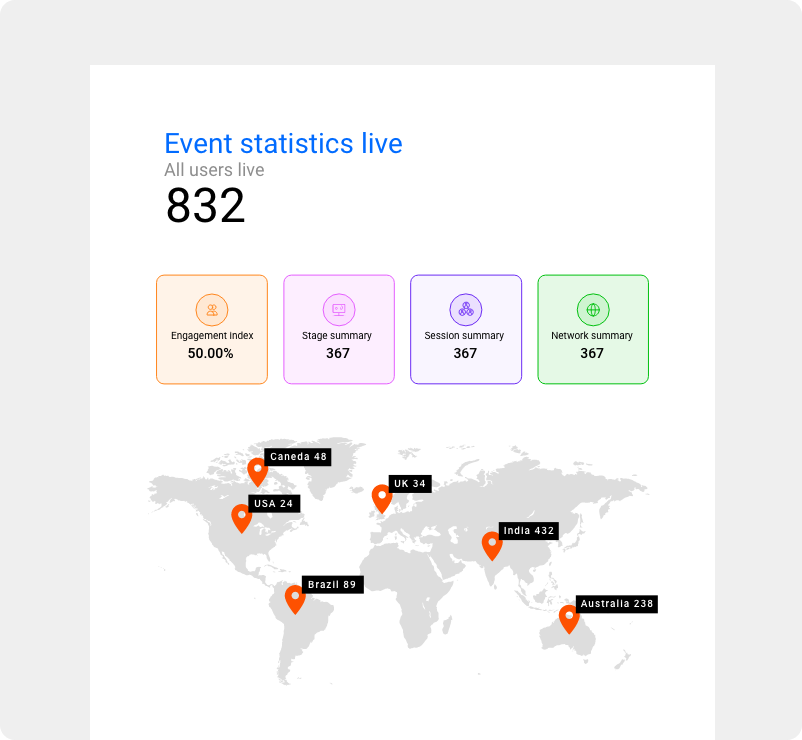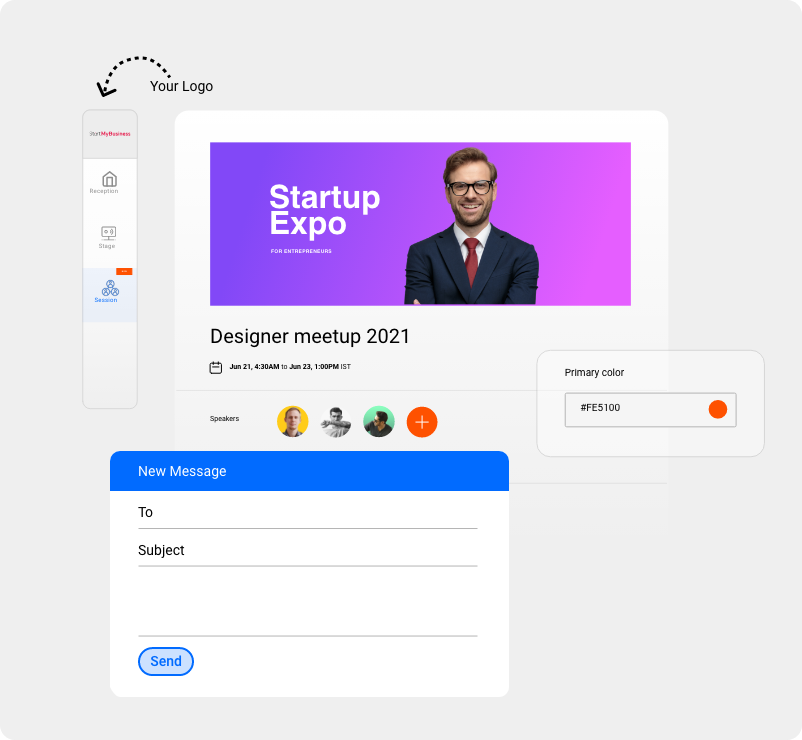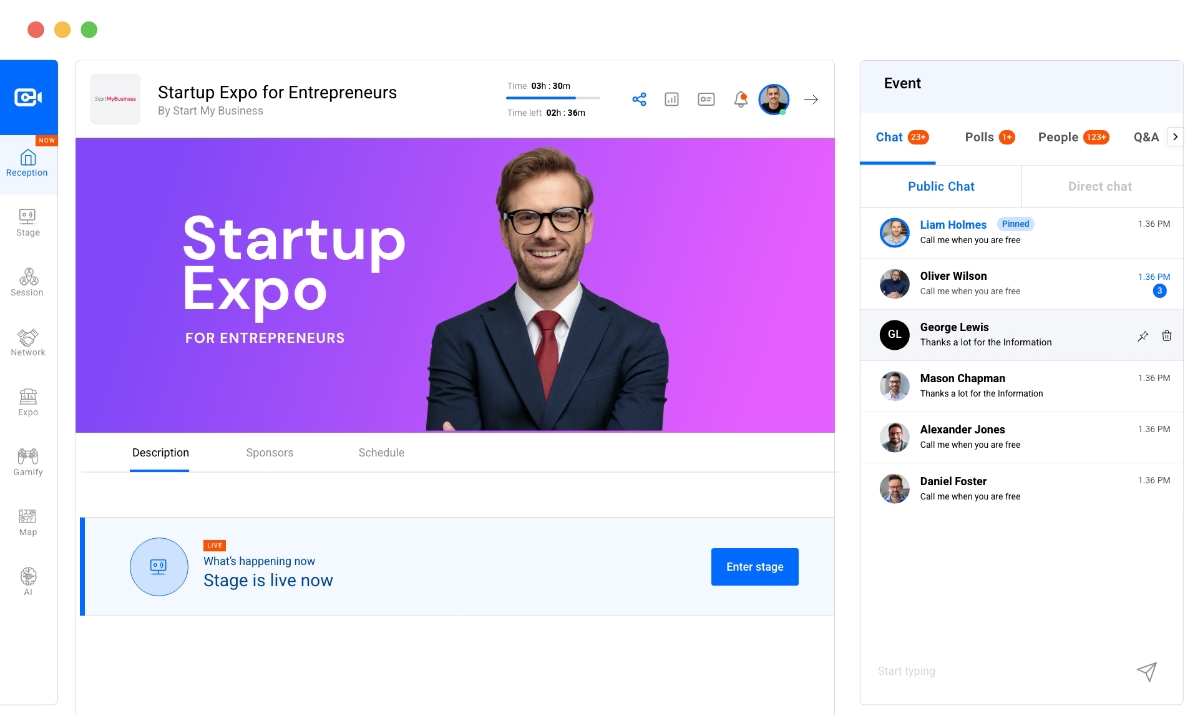 Reception
The branded reception area is where you welcome your guests, showcase your sponsors, and provide an agenda for the upcoming event.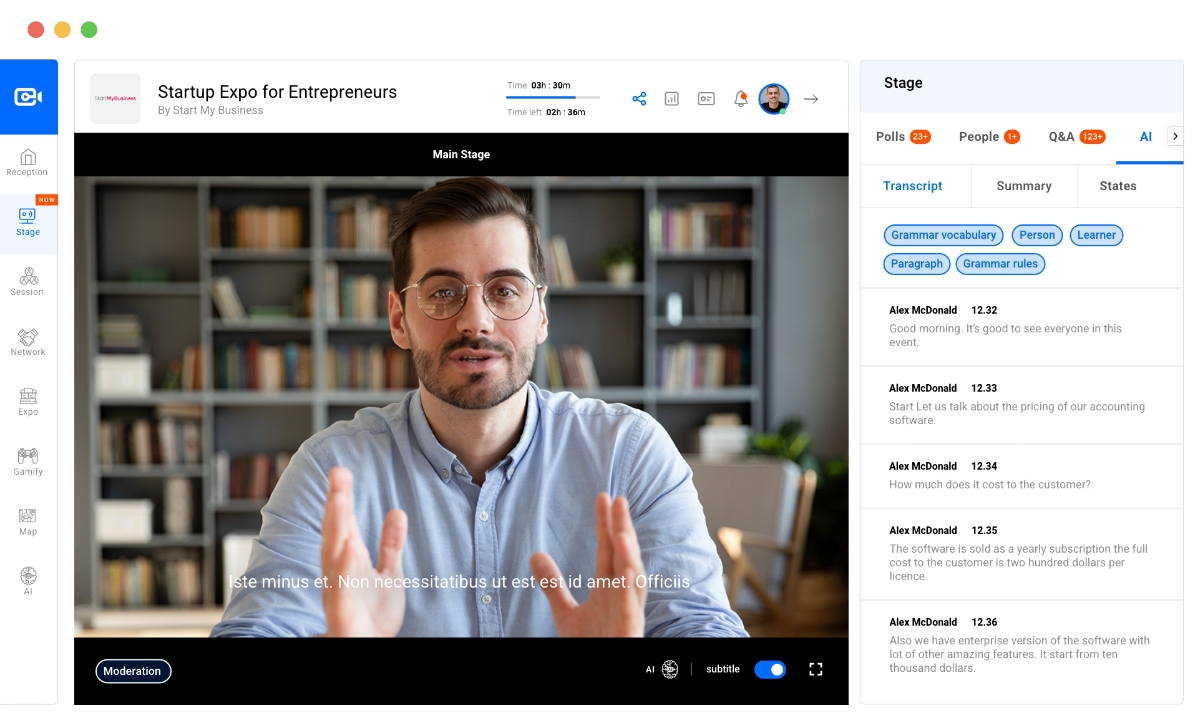 Stage
The stage is where you reach your entire audience at once, perfect for keynotes, presentations, and fireside chats.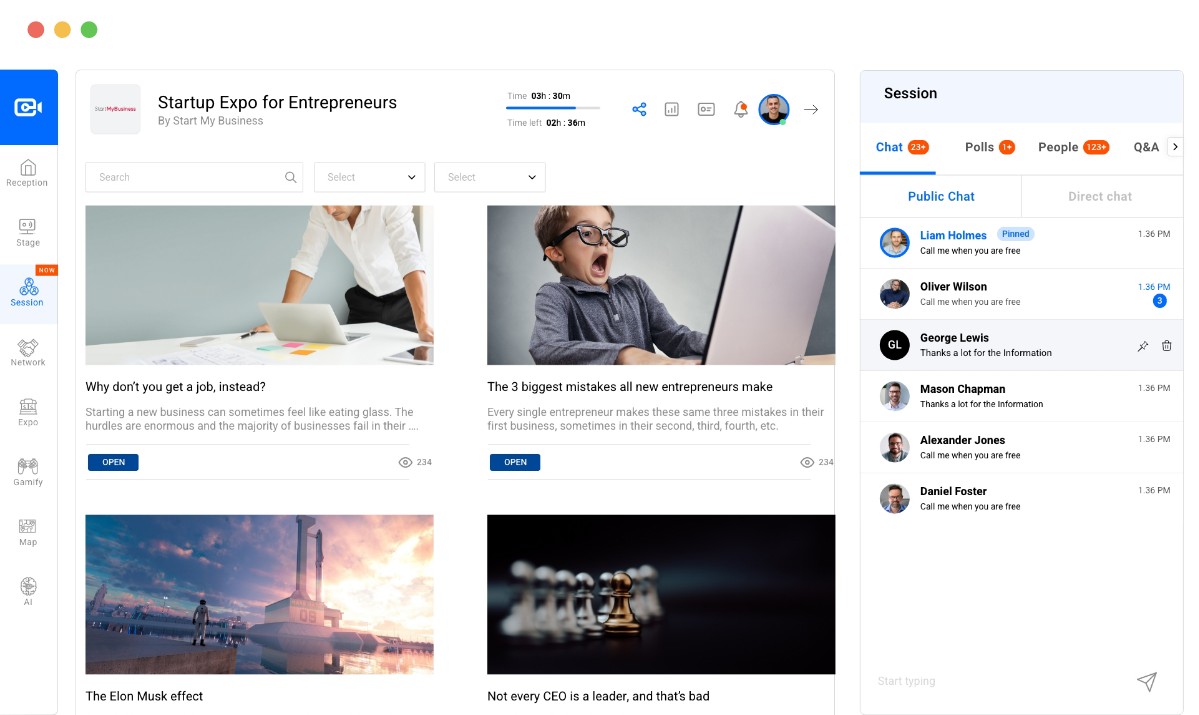 Session
Configure sessions or edit existing ones and specify which ticket tiers can attend each session.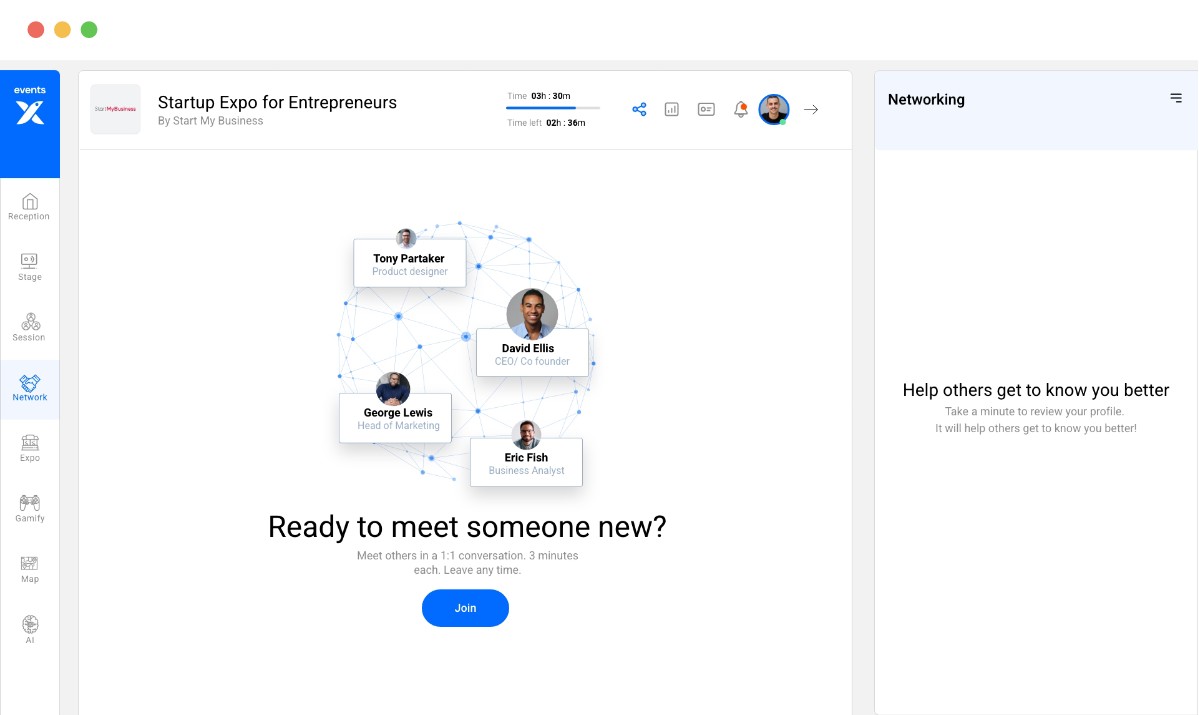 Network
Configure the type of networking opportunities you want users to have, whether everyone can interact with everyone else, or if only the same ticket-type holders can interact with each other.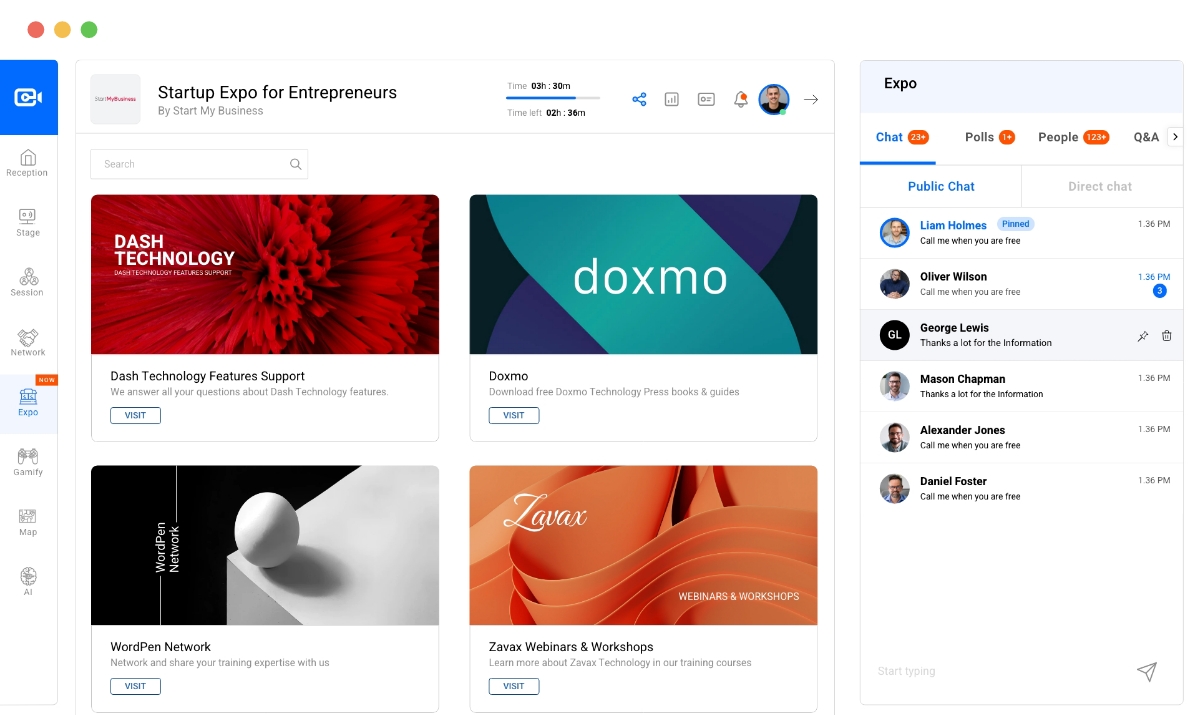 Expo
The expo area is where digital vendors display their branded booths and attendees can learn about the products and services on offer.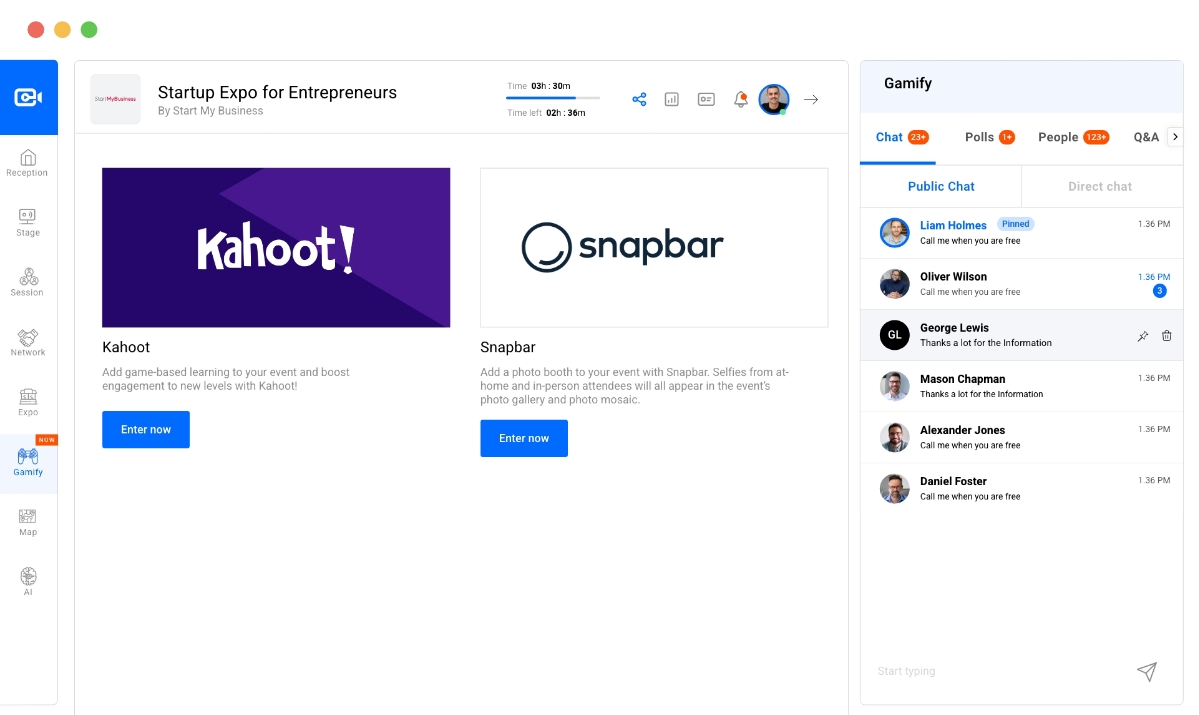 Gamify
From quizzes to polls to an assortment of fun games, keep attendees engaged and entertained by baking gamification features right into your event.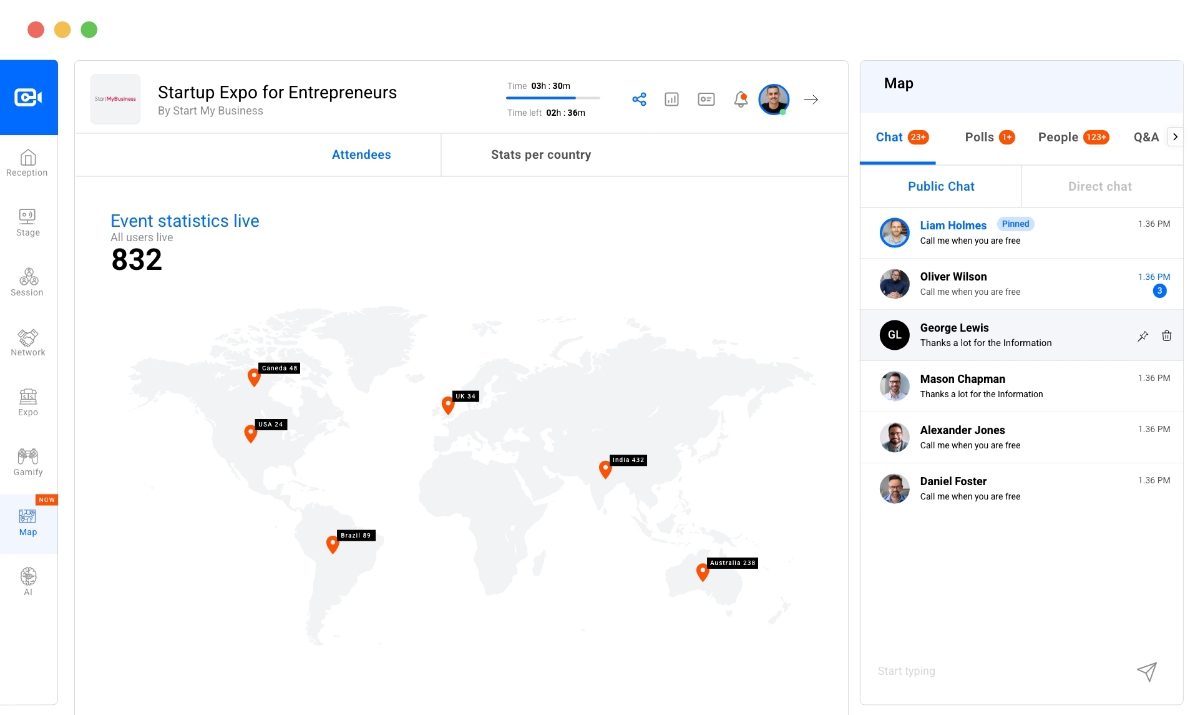 Map
See a map of where virtual visitors are coming from across the world.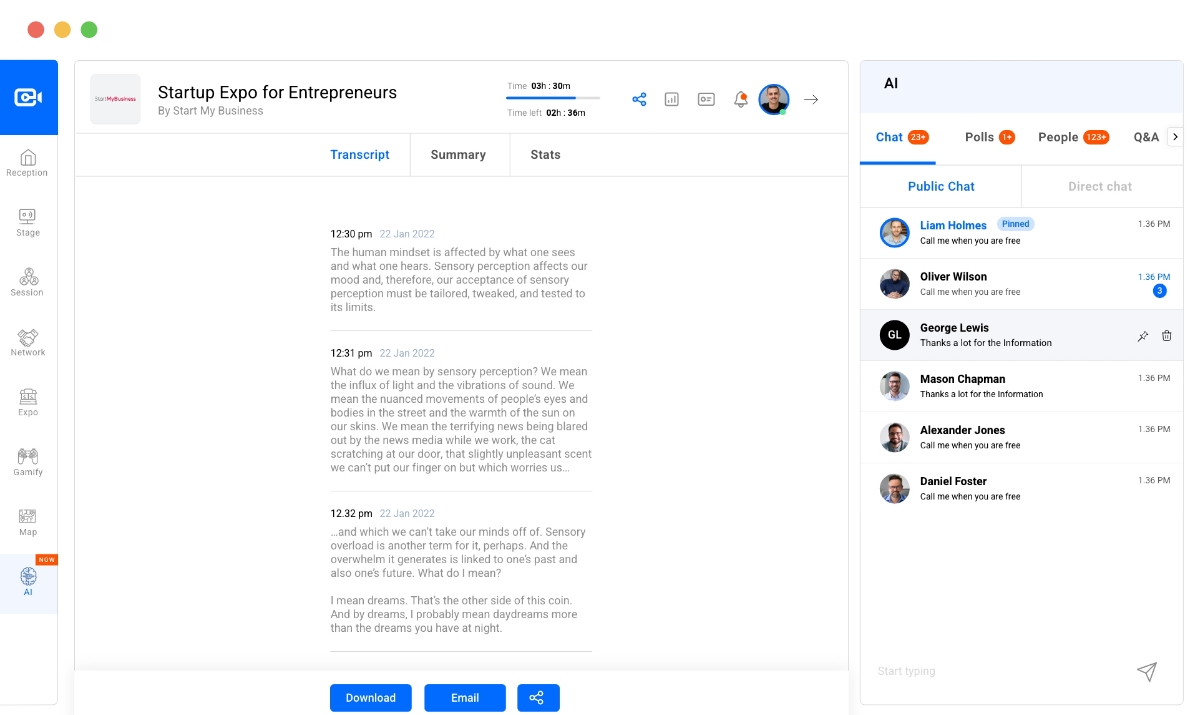 AI
EventsX makes extensive use of AI throughout its entire platform, from sophisticated matchmaking to facilitate networking, to advanced conversational AI that helps people better engage with presentations.
Promoting creativity and success
We provide you with unique event concepts that will make your events exciting, interesting, and successful. These concepts cover the range from state-of-the-art interactive media to stunning aesthetic design.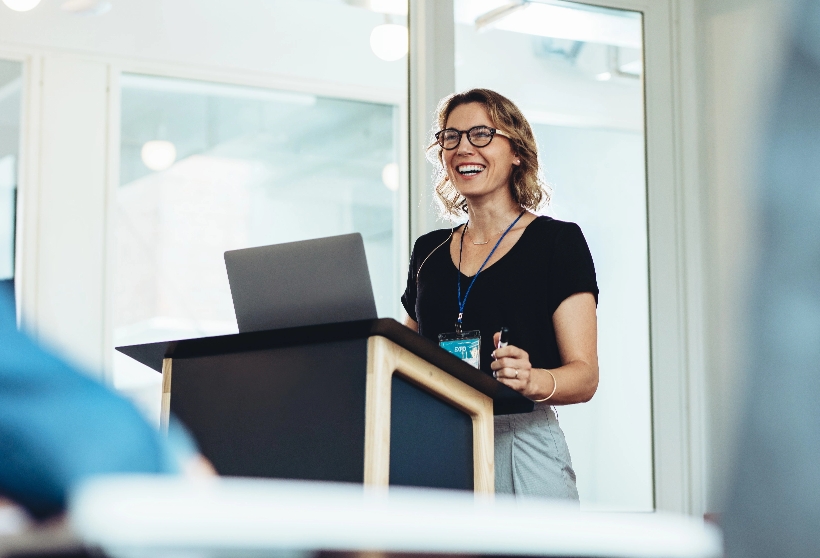 Exclusive Product Access
Being a member has many rewards, such us early access to products, distribution and marketing options (including the opportunity to in luence future iterations of our product), and shop premieres. For your feedback on our progress, we offer con idential one-on-one consultations.
Industry Connections
You can make connections with people that operate in the event industry locally. Collaborate on projects, exchange thoughts and advice, and boost your chances of success.