Hybrid Events Solution
Maximize Attendance with the Perfect Hybrid Event Experience
Create a completely immersive experience for virtual attendees while concurrently holding an in-real-life event that wows.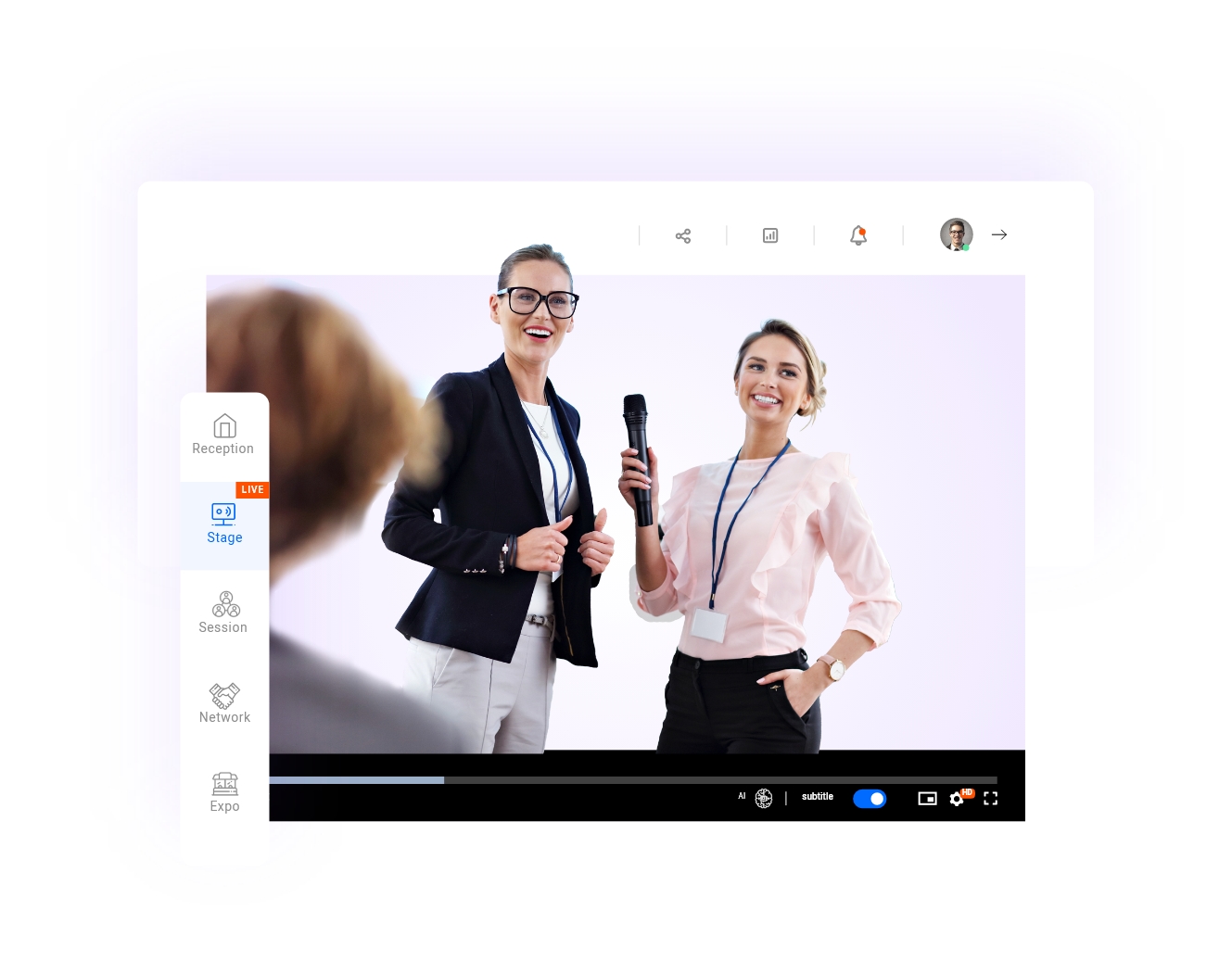 Seamlessly connect online and offline for an unbeatable hybrid event
An unforgettable hybrid event for all participants
Hybrid events provide the best of both worlds—in-person and virtual events. Maximize your attendance by allowing leads from all over the world to attend virtually without having to spend on costly travel, yet bring the in-real-life experience to those who prefer to have their cake and eat it—literally!
Maximum Networking
Virtual attendees can network with in-person attendees
Hybrid events bring about maximum networking opportunities. Whether you're running a hybrid conference, hybrid webinar, or a hybrid exhibition, in-person attendees can interact easily with virtual ones via our seamless app.
Physical and Virtual Booths
Hybrid exhibitions at their finest
Physical booths have a virtual counterpart so that all booth holders can engage with virtual attendees as well as in-person ones. And all hybrid conference talks are streamed live to virtual participants, as well as available later on-demand.
Seamless Registration
Barrier-free registration for your hybrid conference
Whether signing up for the in-real-life event or the virtual one, users follow the same, barrier-free registration process to maximize attendance. Users can sign in to the event using QR codes, facial recognition, and other easy methods.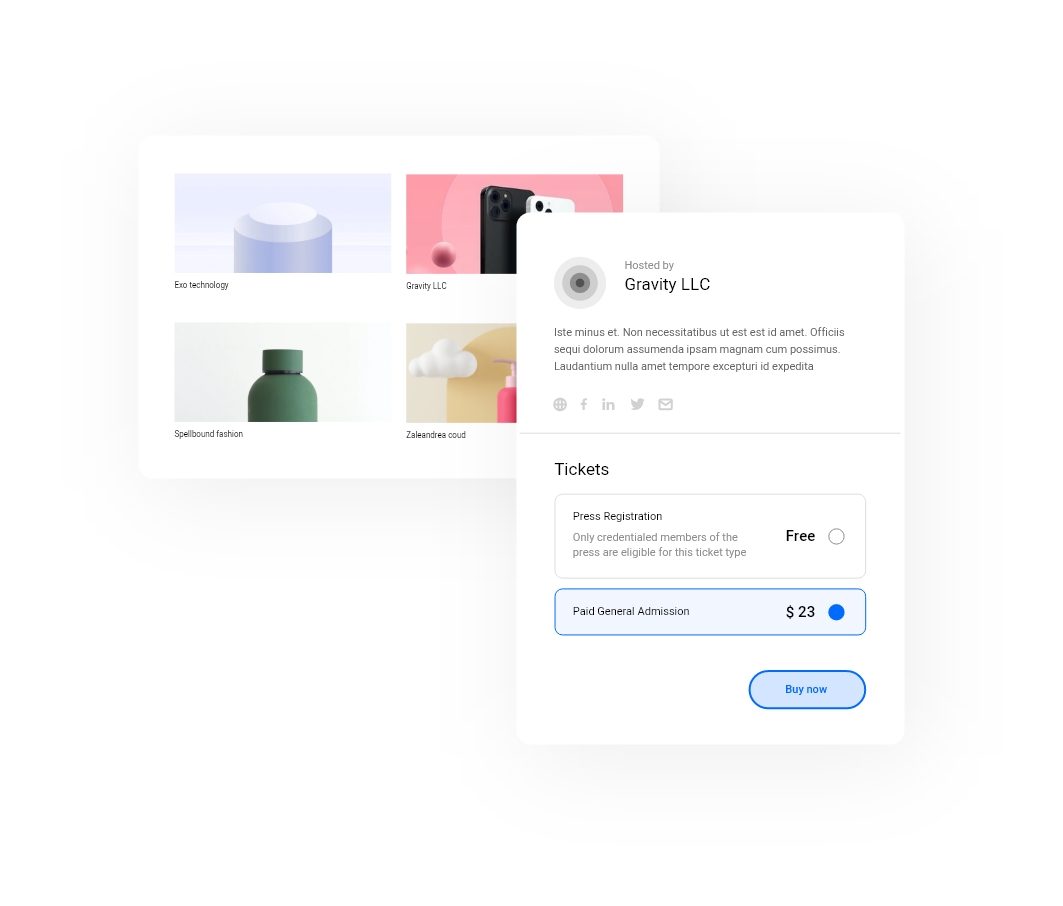 Best for Brand Awareness
Hybrid events are the best choice for brand awareness. The power of in-person networking allows for maximum brand impact on attendees, while virtual lets your brand reach a far greater audience. EventsX facilitates this brand impact through:
Sophisticated event marketing technology to engage and inform attendees even before the event starts.

Multi-tiered event sponsorship opportunities which make it easy for partners to get on board quickly.

Centralized registration for maximum insight, through combined analytics for both in-person and virtual registrees.

Exquisite landing page design tools to engage and enlighten leads, encouraging them to register right away!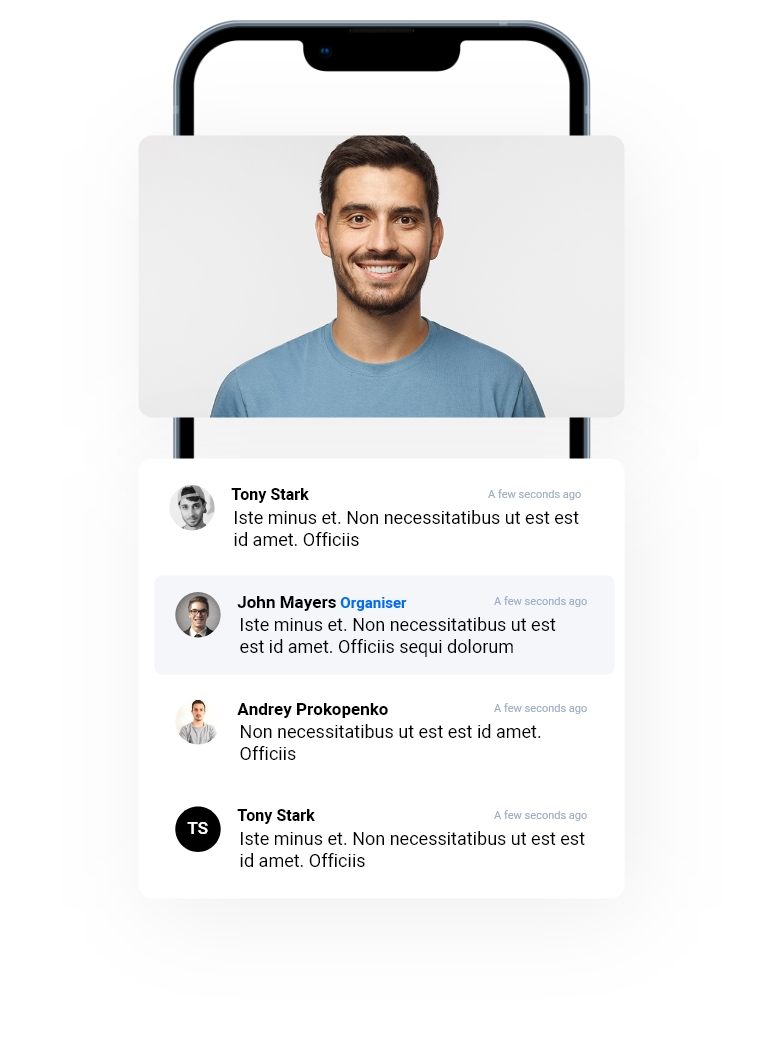 Facilitate audience interaction
EventsX's technology makes the virtual and in-person connection seamless so that participants can interact with each other and with all aspects of the event, regardless of where they are physically located.
EventsX's gamification and social media integration features in the EventsX app greatly increase user engagement and get them active throughout the event.

The EventsX app connects users no matter where they are in the world.

Advanced and proprietary matchmaking AI ensures that potentially compatible network connections are made easily.

Sophisticated accessibility features immerse every attendee in the entire event, leaving no one behind.