In-person Events
Hold successful in-person events with our suite of event tools
Nothing beats real-life human connections. That's why EventsX offers a 100% DIY in-person events service with self-service kiosks, exquisite promotional landing pages, email marketing, easy registration, and much more. Use the same incredible EventsX tools suite to market your in-person event as we use for our virtual events service.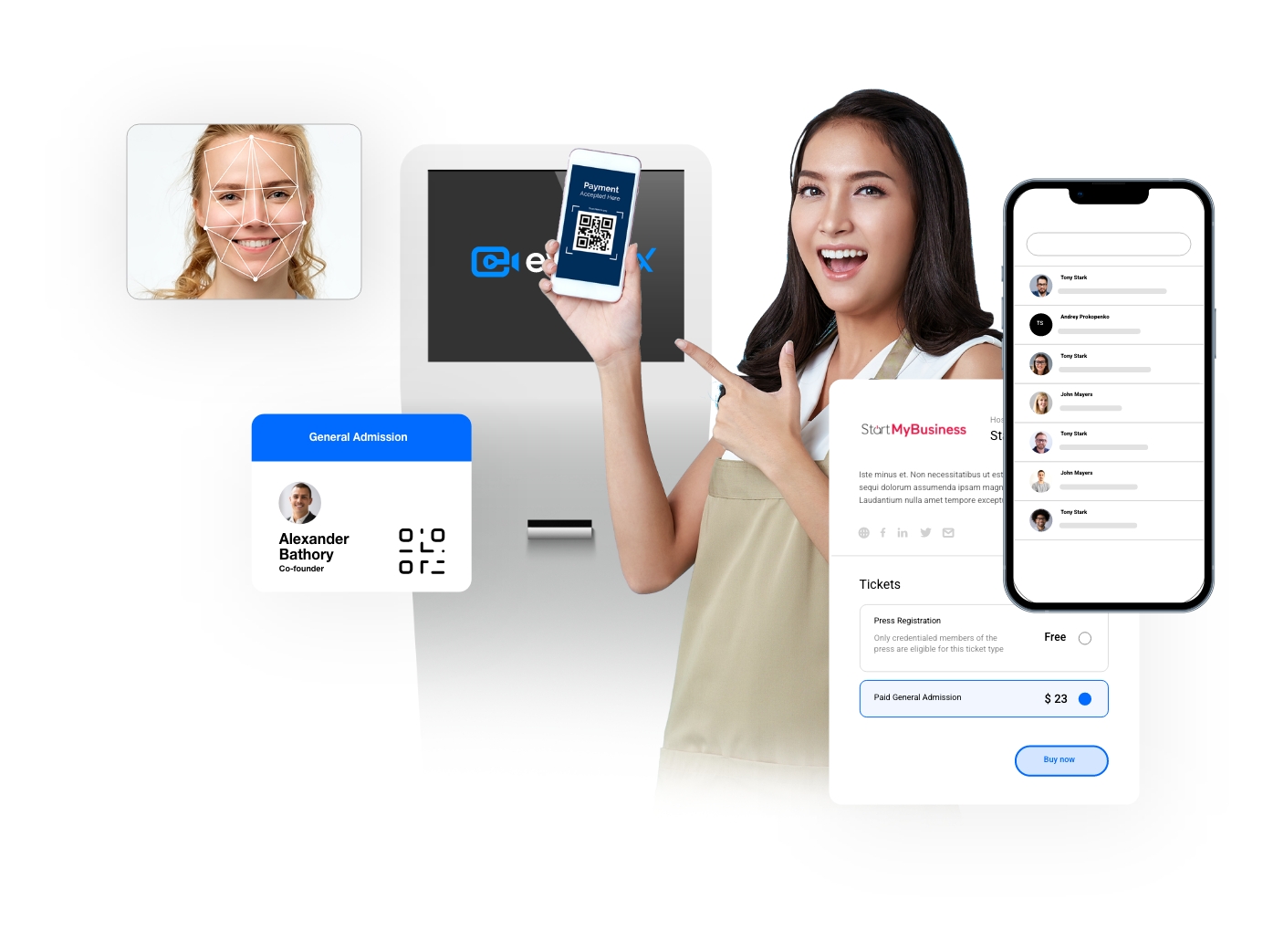 Optimize your in-person event with best-in-class onsite services
Welcome attendees easily with branded self-service kiosks that provide information and show attendees where to go.
Make things easier for attendees by enabling cashless payments everywhere.
Entry is controlled by QR code scanning, face recognition, or UHF/NFC features.
Reduce stress for attendees by letting them print access badges at check-in instead of at home.
Exhibitors and attendees can easily share contact information through digital business cards via their mobile phones.
After the event, access detailed and insightful analytics data on all major aspects of the event.
EventsX physical events platform feature list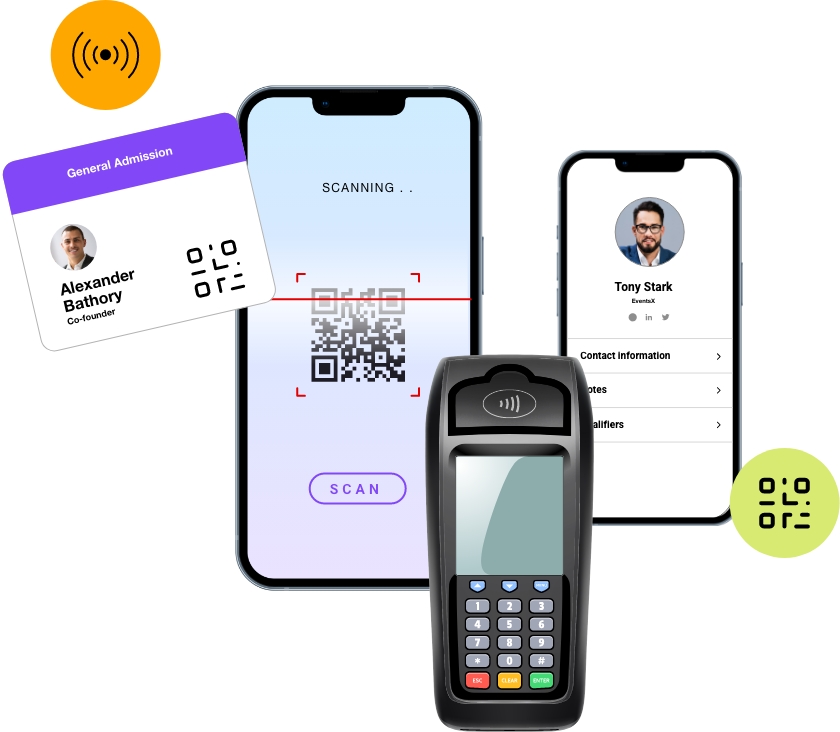 Attendance Management

Attendee Management

Attendee Profiles

Attendee Segmentation

Attendee Tracking

Audience Targeting

API / integrations

Access Controls/Permissions

Activity Dashboard

Agenda Management

Alerts/Notifications

Application Development

Badge Management

Badge Printing and certificate printing

Barcode / Ticket Scanning

Business Card/Badge Scanning

Calendar Management

Chat/Messaging

Communication Management

Confirmation/Reminders

Contact Database

Client Management

Campaign Management

Conferences/Conventions

Contact Management

Customer Database

Attendee Segmentation

Customizable Branding
Customizable Templates

Credit Card Processing

Customizable Forms

Data Extraction

Data Import/Export

Data Synchronization

Discount Management

Email Marketing

Email Reminders

Event Management

Event Registration

Event Scheduling

Event Ticketing

Exhibit/Vendor Management

Gamification

Group Registration

Guest List Management

Guest List Search

Lead Capture

Lead Generation

Live Streaming

Marketing Automation

Mobile Access

Mobile Check-in

Multi-Event

Networking

One-to-One Messaging
Online Registration

Onsite Registration

Payment Processing

QR Codes

Real Time Notifications

Real Time Reporting

Real-Time Chat

Real-time Updates

Recording

Refund Management

Registration Management

Reporting & Statistics

Reporting/Analytics

Self Check-in/Check-out

Social Media Integration

Social Promotion

Speaker Management

Speaker Profiles

Sponsor Pages and Sponsorship Management

Survey/Poll Management

Surveys & Feedback

Third Party Integrations

Ticketing

Volunteer Management

Visitor Registration

Website Integration

Customizable Branding
Mobile Guest List Check-In
Using the mobile guest check-in list means a seamless and easy check-in process.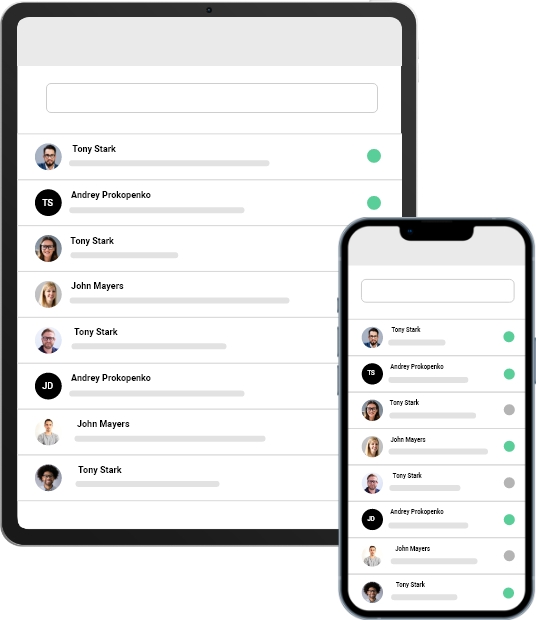 Printing Badges and Wristbands
No need for attendees to print things at home. Print on-site and reduce stress and hassles.
Self-Service Check-In Kiosks
Let attendees check-in easily by themselves, reducing the need for on-site employees.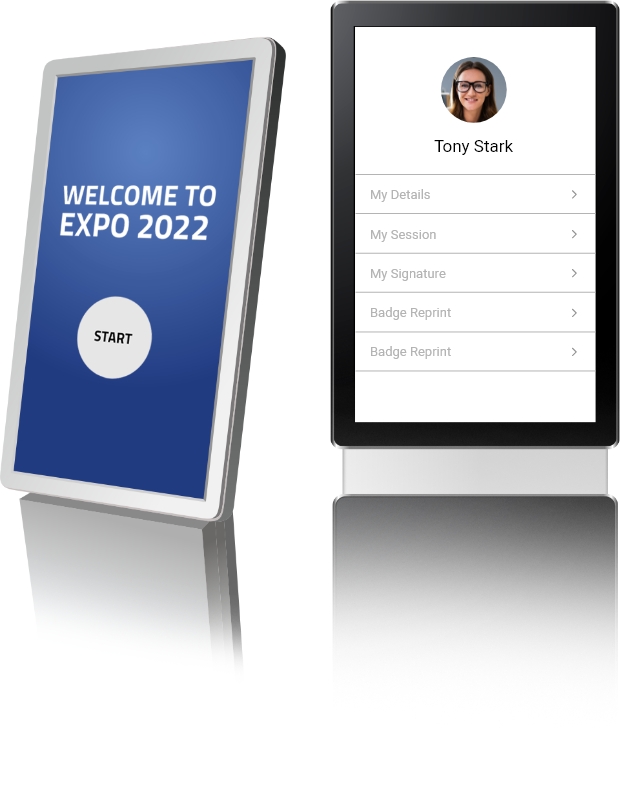 RFID Management
Utilize wearable technology to facilitate an easier event experience.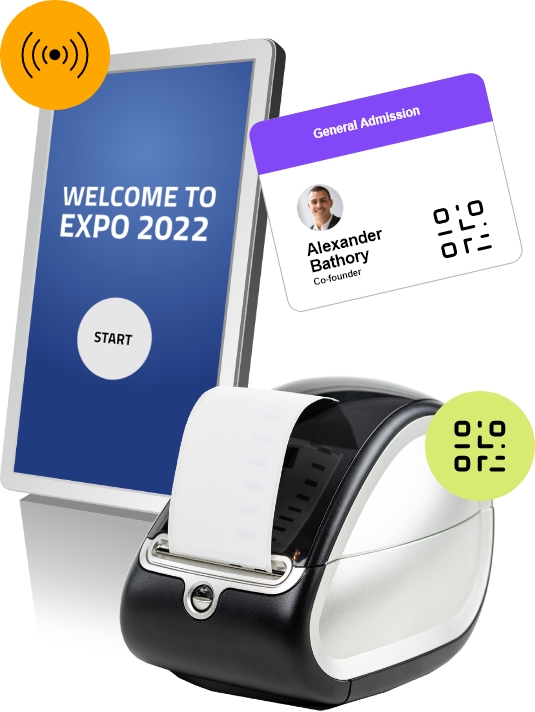 Cashless Payments
Use vouchers and other cashless payment methods to encourage on-site spending.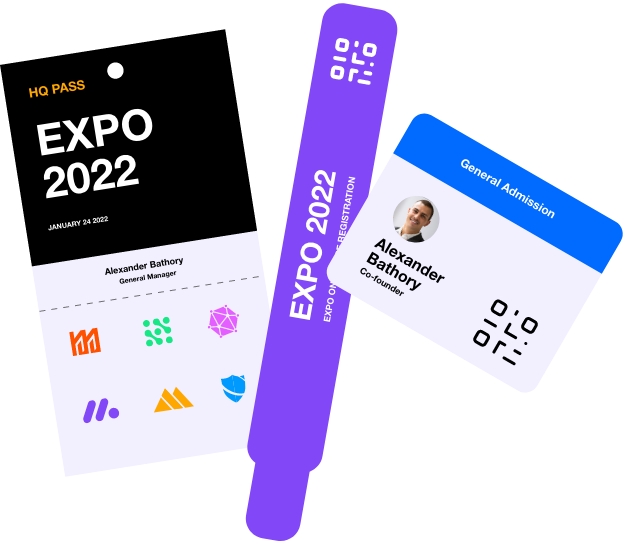 Lead Retrieval
Digitally collect contact information for leads so following up on them after the event is easy.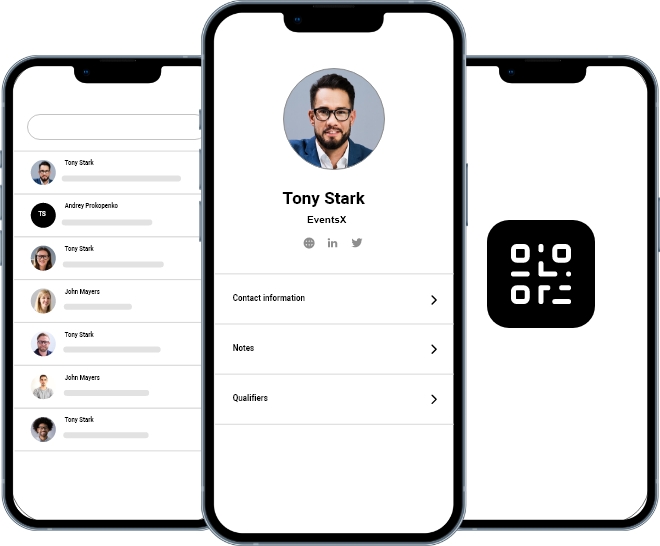 Facial Recognition
Make check-in even easier by leveraging advanced facial recognition software.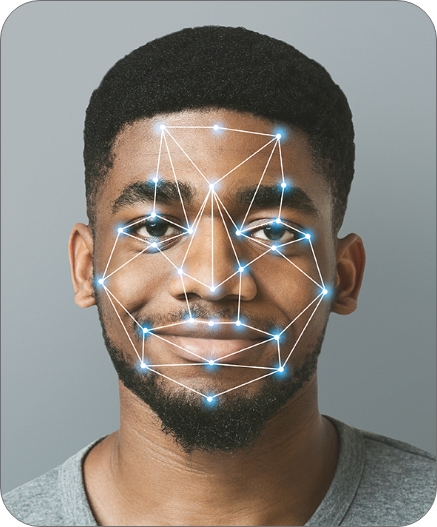 Prepare online. Meet offline.
You can use all the familiar EventsX marketing tools for your in-person event as you use for virtual events. The only difference is that people will actually shake hands at the event instead of merely waving at each other on video. Isn't that awesome?
Marketing Tools
Sed ut perspiciatis unde omnis iste natus error sit voluptatem accusantium doloremque laudantium, totam rem aperiam,
Simple Registration
Attendees can register online or at physical locations. You can design the registration page using intuitive tools.
Event App
Users can download our event app to show them where to go at the physical location, at what time panel discussions will be held, and other useful information about the event. They can also catch recorded sessions later via the app.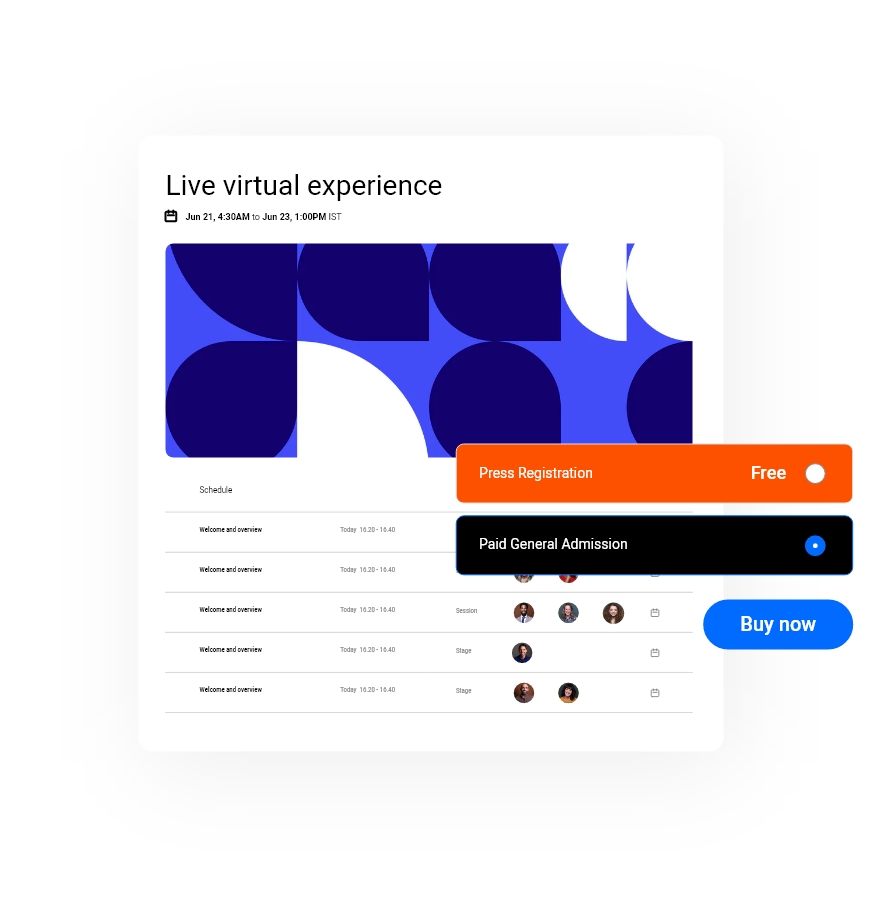 100% DIY Offline Events
Self-service kiosks at the event location let attendees check themselves in via a QR code or face recognition.

Cashless payments mean you don't need to hire any employees to manage the event.

All exhibitors can collect contact information digitally at the event, then connect that data to their CRM for easy follow-up.

Registration codes are tied to self-service kiosks, allowing higher-tier ticket-holders access to VIP lounges, and giving other attendees the option to upgrade at the event so you can upsell those that are already there.

AI matchmaking algorithms pair users successfully in real life through the EventsX app.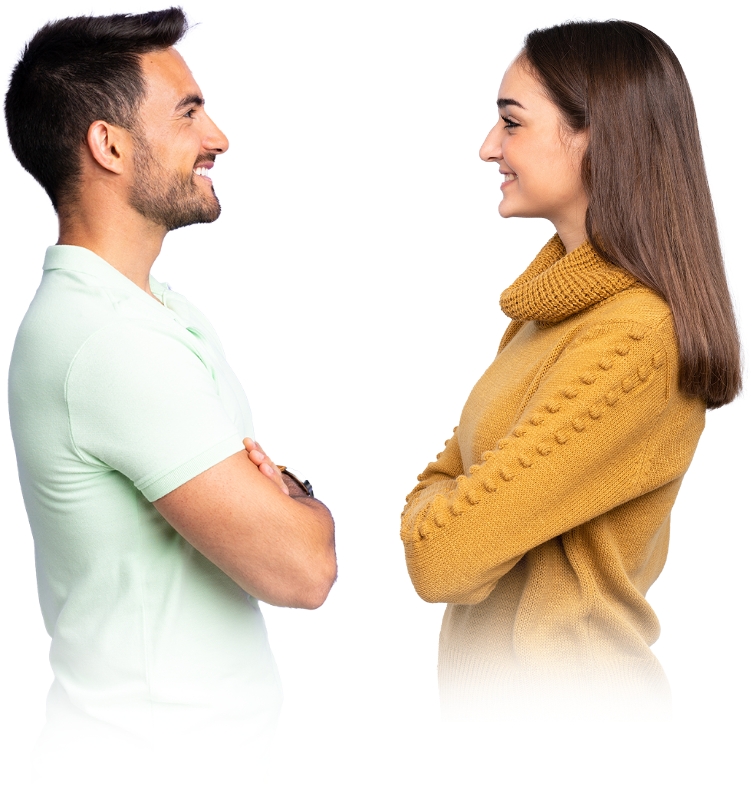 1:1 meetings
Our sophisticated app as well as our AI matchmaking software facilitate 1:1 physical meetings at your in-person event.
In-app and kiosk advertising
Sponsors can advertise on the event app or at the self-service kiosks, encouraging attendees to visit their booths to learn more.
List filters
Instead of poring through endless lists of leads, sponsors can filter according to registration details to find the most likely prospects.
Detailed sponsor insight
The EventsX analytics platform provides detailed insight for sponsors which can be accessed in real-time during the live in-person event, allowing for fast on-the-ground decisions to maximize ROI.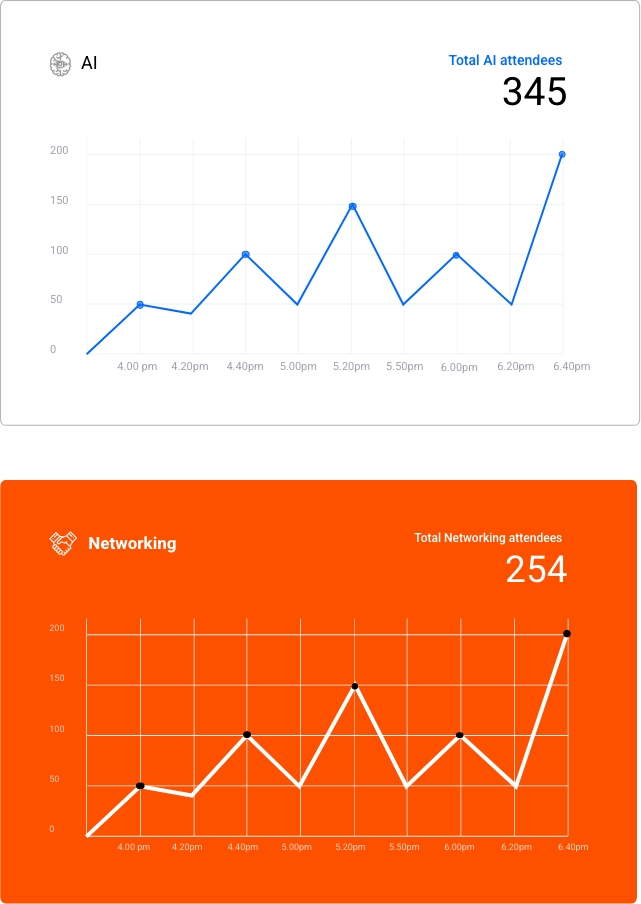 Powerful tools to manage your in-person event
Utilize EventsX's sophisticated landing page designer with modular drag-and-drop blocks to create powerful landing pages that encourage people to register for the event. Connect registrants with your CRM and send them promotional emails before your in-person event starts. All of the EventsX tools which can be used to promote your virtual or hybrid event can also be used to promote your physical in-person event.
Exquisite landing pages
The EventsX platform allows you to create powerful landing pages that get people interested in signing up for your event. Our easy drag-and-drop interface means you can start promoting your in-person event professionally within minutes.
Easy ticket management
The EventsX dashboard lets you manage all ticketing matters quickly and easily. You can reissue lost tickets, generate promo codes, deal with refunds, change ticket info, give group discounts and even manage waiting lists all from within the dashboard!
Frictionless registration and check-in
Users can pay using a variety of payment methods, and check-in at the event is done using self-service kiosks. Badges are printed from the kiosk to make the entire process quick and easy.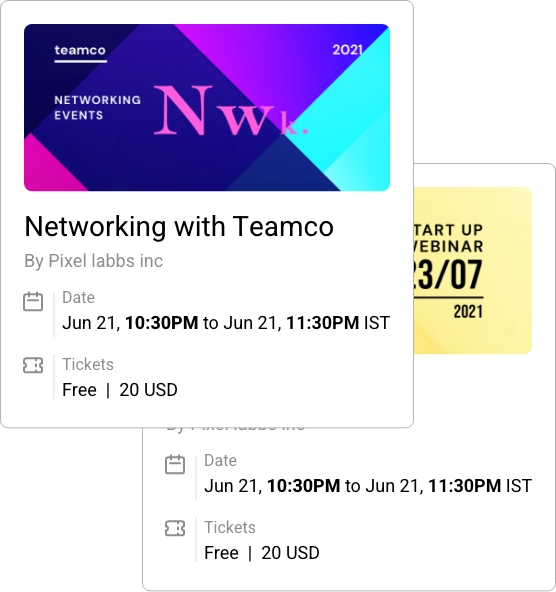 Leverage EventsX's comprehensive network of partners
Hire the right end-to-end event company with exclusive deals available only to EventsX members.

Find the perfect venue for your event.

Unlock multiple other support services, from catering to organizing, to make your in-person event a total success.