Virtual Venue
Create Exquisite Virtual Venues for Memorable Events
EventsX puts all the tools in your hands to create the perfect virtual venue that attendees will never forget.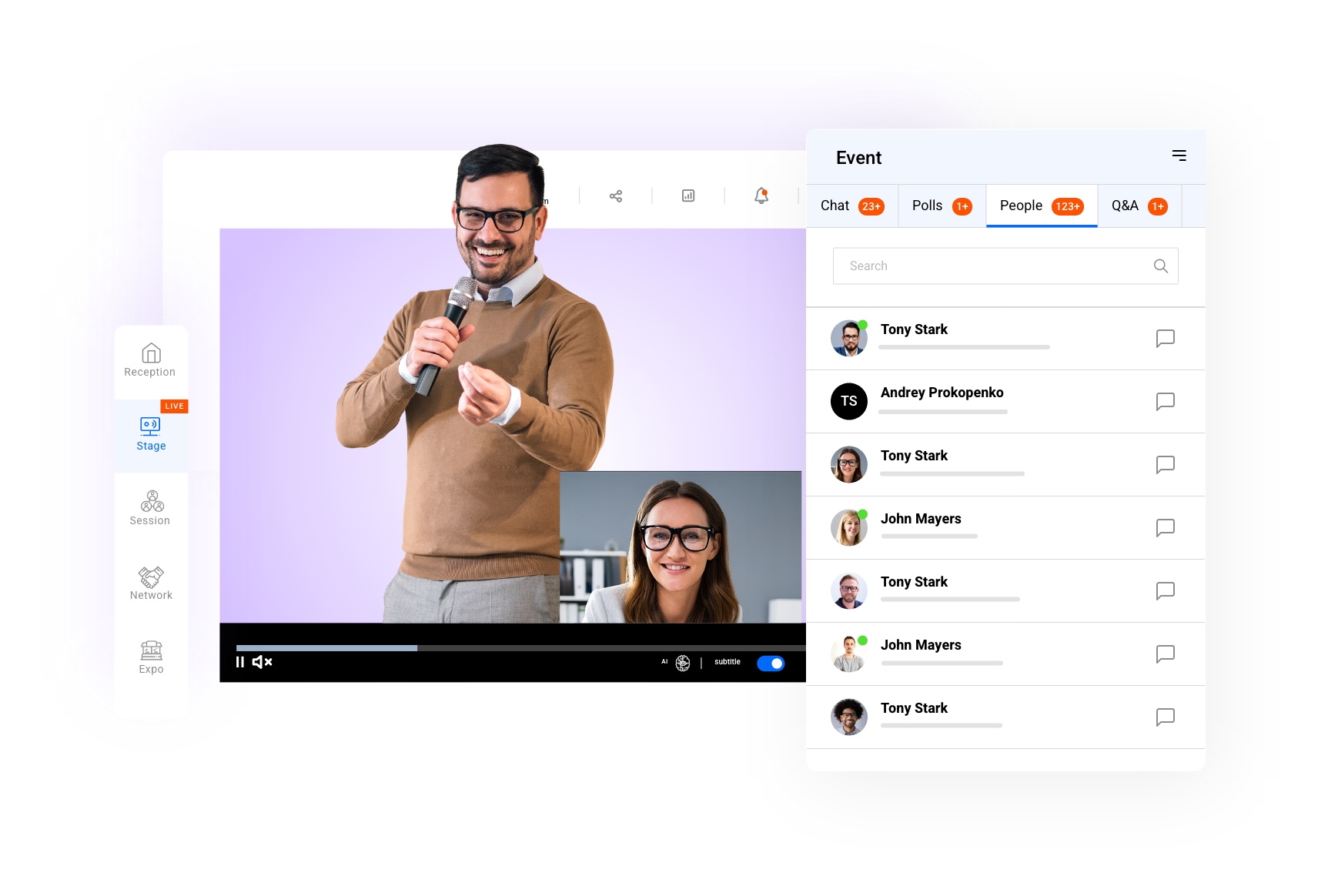 Everything you need for flawless online events
Interactive Vendor Booths
In the expo area, vendors can show off their products and services using live or recorded videos. Visitors can chat and ask questions. Vendor booths are sized according to tiers, with higher-tiered vendors occupying more space in the expo area.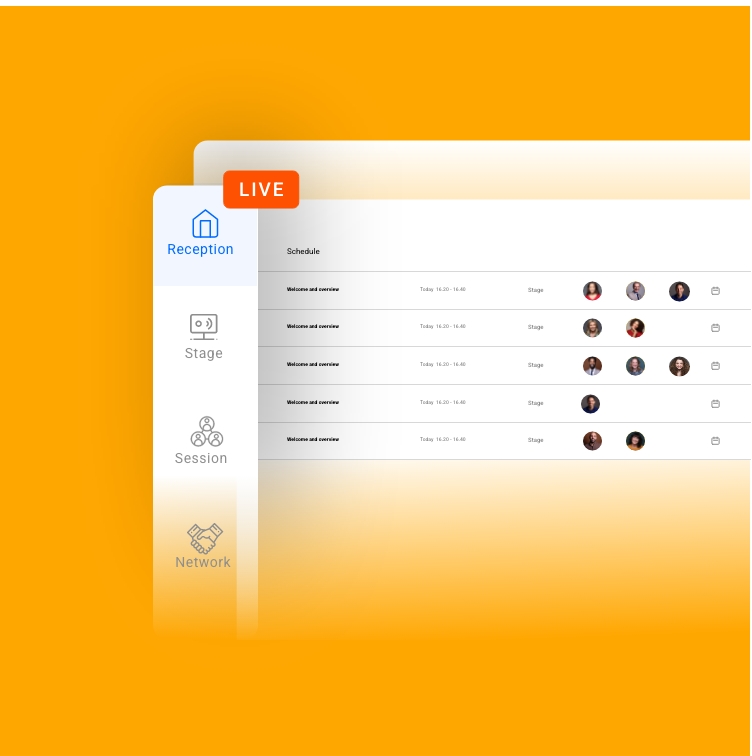 Event Stages for 200,000 Viewers
EventsX allows you to have multiple stages with live or recorded videos that can be streamed to as many as 200,000 viewers. All stages have a chat feature so visitors can participate and ask questions. Stages can be recorded to be viewed later on-demand.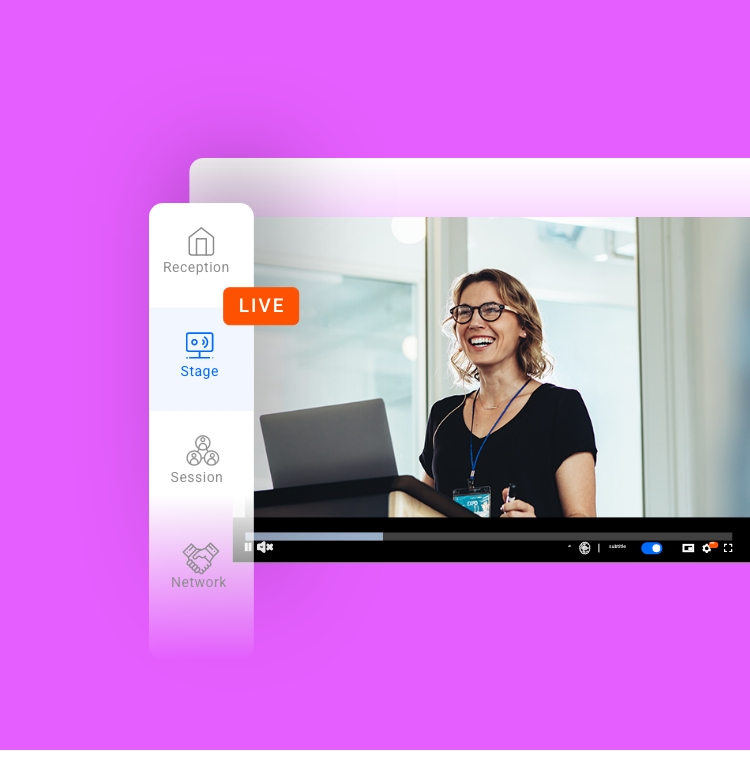 Virtual Round Tables
Users can enter separate breakout rooms in the sessions area of the event. These can be moderated, and users can join in on the discussion. Sessions are tagged to make them easy for visitors to find.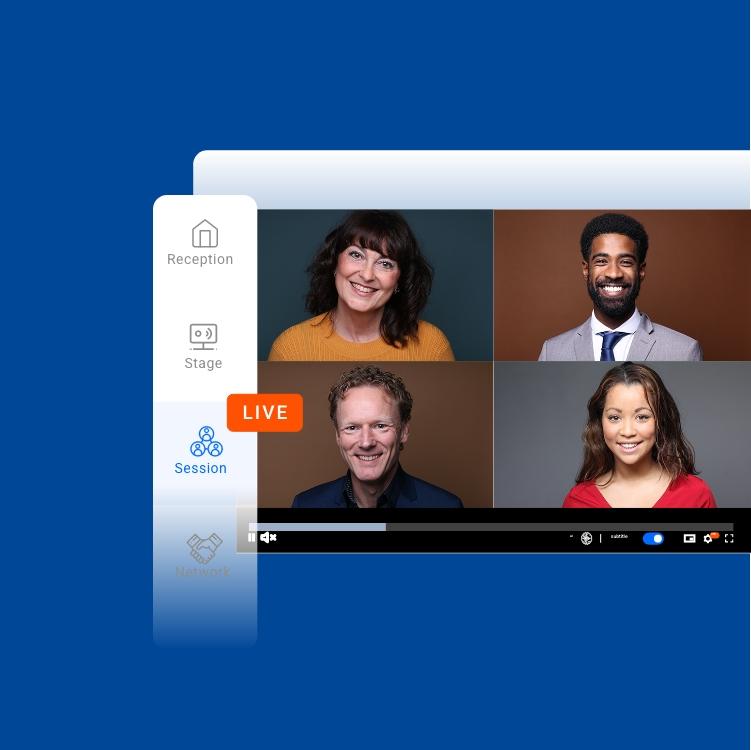 AI-Driven Networking
The networking section of the event pairs attendees up with people that our advanced AI software determines are a good match. Matches are given 3 or 5 minutes to video-chat. At the end of the chat, they can share contact details by clicking the "Connect" button at the bottom of the screen. Networking has never been so easy!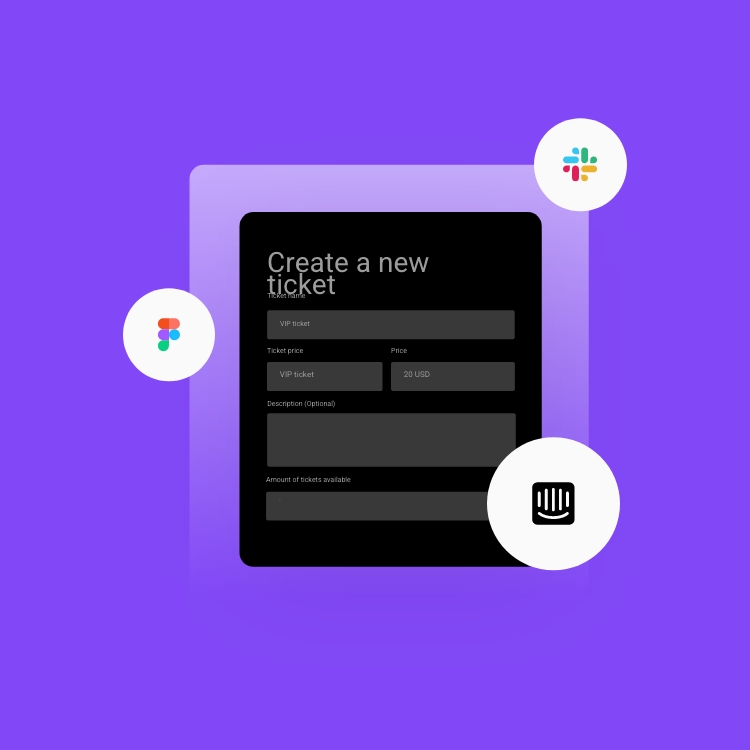 Elegant Reception Area
The event reception area gives visitors an overview of what is currently happening in the event, which stages are currently live, and who the event's sponsors are. Visitors can return to the reception area at any point to discover more things to do during the event.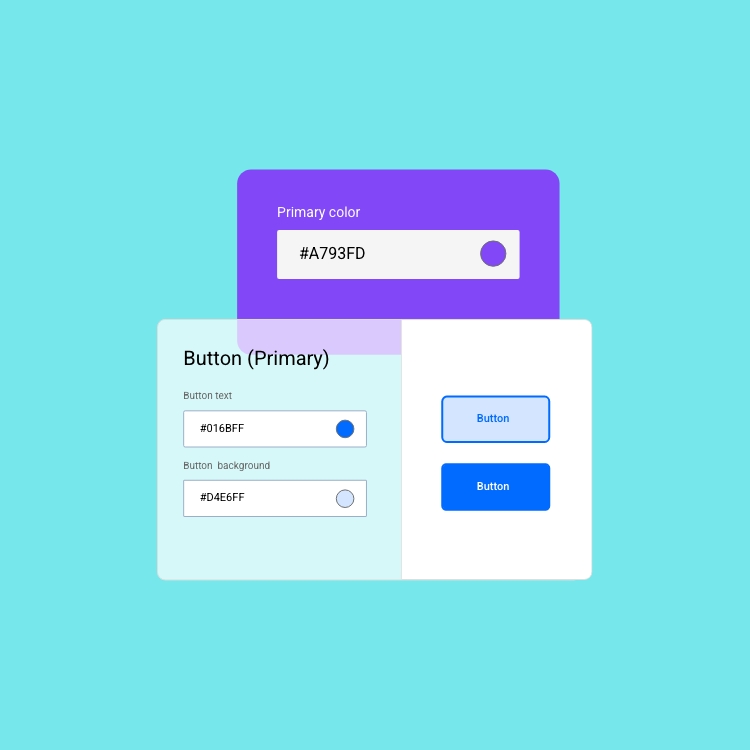 Unprecedented Engagement Levels
Easy Networking
Sophisticated AI algorithms pair users up with each other to increase engagement and participation. Once paired, users can engage in 1:1 meetings or exchange contact details.
Smooth Mobile App
Our mobile app brings all the elements of the virtual venue together so that users can attend even if they aren't sitting at a computer.
Unprecedented Engagement
Every aspect of our virtual venues is designed to maximize engagement and participation. The intuitive layout of EventsX events was designed to keep users interested and so achieve the most benefit from attending.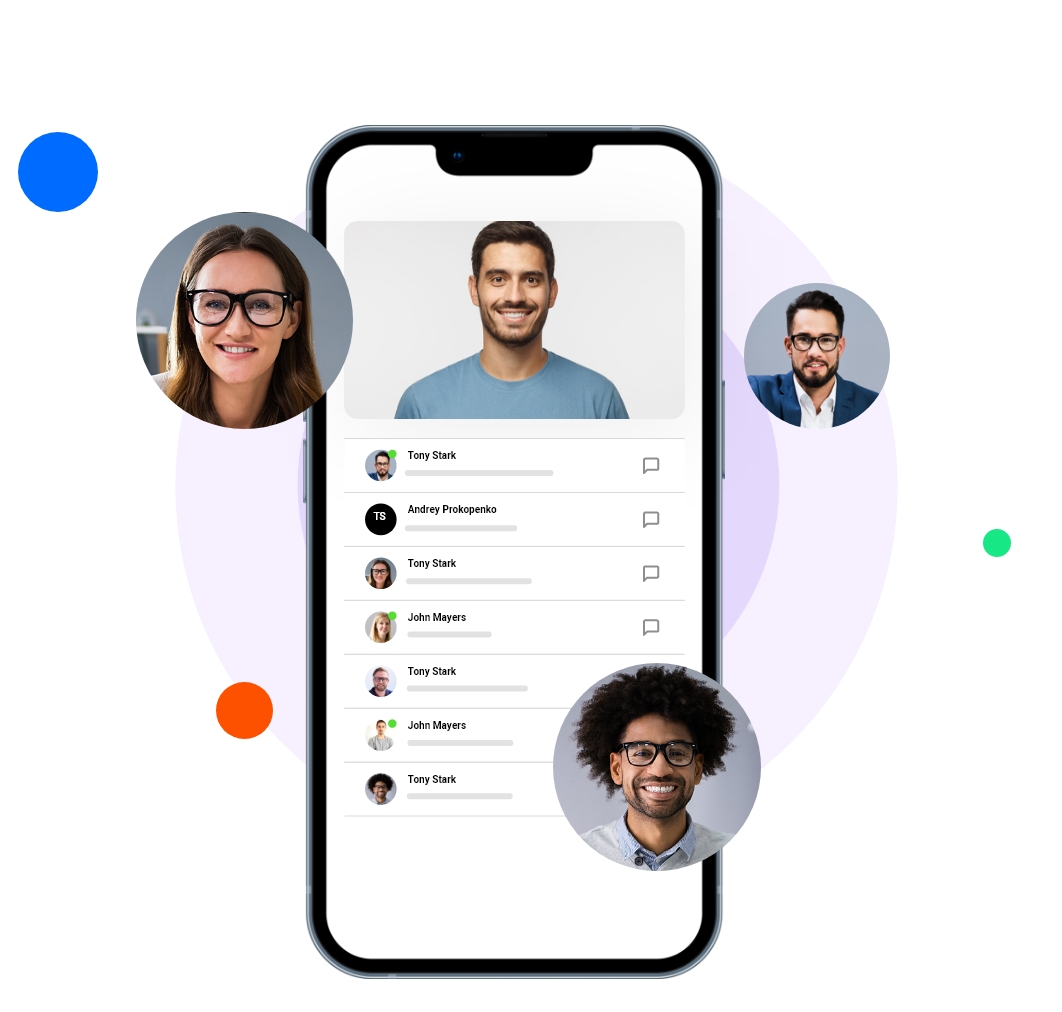 Boost audience interaction with your content
AI-Driven Documents
The EventsX AI algorithms help attendees find the documents and content that are most likely to be of use to them.
Comprehensive Analytics
Top-in-class benchmarking and analytics—pre-event, real-time, and post-event—give you insight into what content worked and what didn't, allowing you to make each subsequent event better than the last.
Evergreen Video Content
Host your videos on EventsX servers so people can consume them even after the event is finished. Our high-tech video-editing capabilities let you modify videos to the highest possible standards.
Support for Multiple Content Types
Enhance your event with multiple types of content such as PDFs, presentations, slides, music, playlists, images, and more.
Engagement Map
Our engagement map lets you discover which areas of your event achieved the best engagement.